On Saturday, November 6, 2021, CSM Group celebrated the groundbreaking of Bronson Healthcare Group's new $19.3 million surgery center in Kalamazoo, Michigan.
The project is located on a portion of a 52-acre site at I-94 and 9th Street that Bronson Healthcare is transforming into a health village.
"We have proudly managed projects for Bronson Healthcare Group for more than 30 years, and we are honored to continue our partnership on this project," said Julie Byrne, President of CSM Group. "This facility will improve our community's access to care, and we look forward to bringing this project to life."
The new ambulatory surgery center is designed for four large operating rooms and will primarily serve patients undergoing outpatient orthopedic and sports medicine procedures. This will not only create a more efficient, streamlined experience for those having surgery there, but will open capacity and help reduce wait times for patients undergoing other procedures at Bronson Methodist Hospital, including complex inpatient cases referred to the tertiary center from throughout the region.
"As a firm invested in the future of our community, one of our philosophies is to keep jobs and dollars in the local economy," said John Kakoczki, CHC, STSC, Vice President of CSM Group's healthcare market. "Therefore, we will strive to hire as many local subcontractors as possible to promote this objective and support the local workforce, which includes Kalamazoo County residents."
The project is scheduled to break ground in October of 2021 with a targeted opening in the spring of 2023.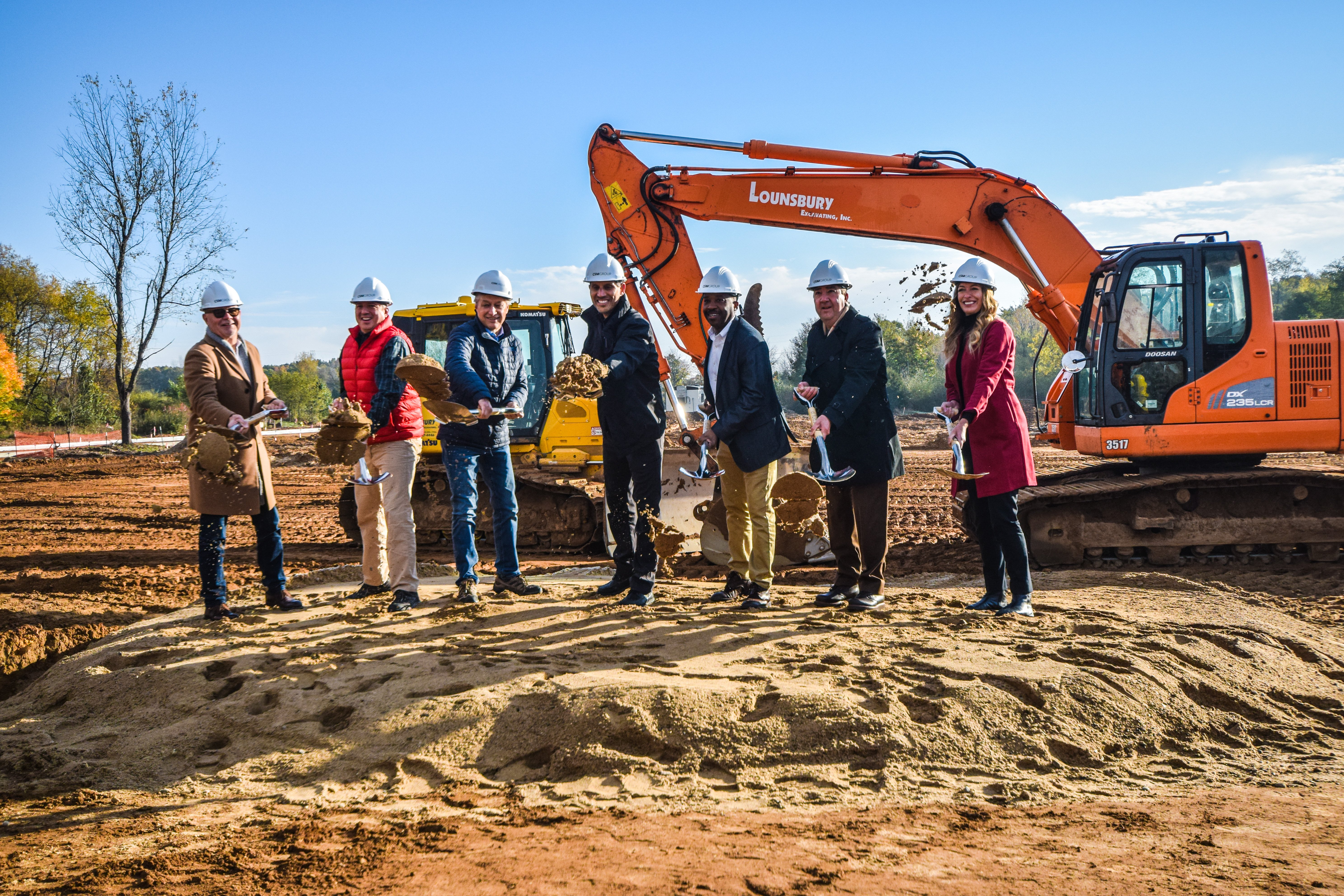 Pictured left to right: Steve East, CSM Group chairman; Dr. Jeff King, Bronson Orthopedics and Joint Specialists; Mike Way, Bronson Healthcare sr. vice president supply chain, facilities and real estate; Dr. Ken Highhouse, Bronson Orthopedics and Joint Specialists; Bill Manns, Bronson Healthcare president and CEO; Dr. Bernard Roehr, Bronson Orthopedics and Joint Specialists; Becky East, Bronson Healthcare sr. vice president and chief financial officer