Lead with Safety Program
At CSM Group, we lead with safety. Planning and preparing ensures on-site safety and reduces preventable safety-related incidents, resulting in a safe, but also timely and efficient, construction project. Safety on every job site involves the proactive prevention of unsafe conditions through training, preparing, planning, communicating, monitoring, and reporting. CSM Group incorporates safety into every project from pre-construction through project closeout.
CSM Group also holds a monthly safety roundtable where safety-focused individuals meet to discuss best practices and opportunities for improvement as it relates to safety. Please click here for more information on our 2021 safety roundtable series.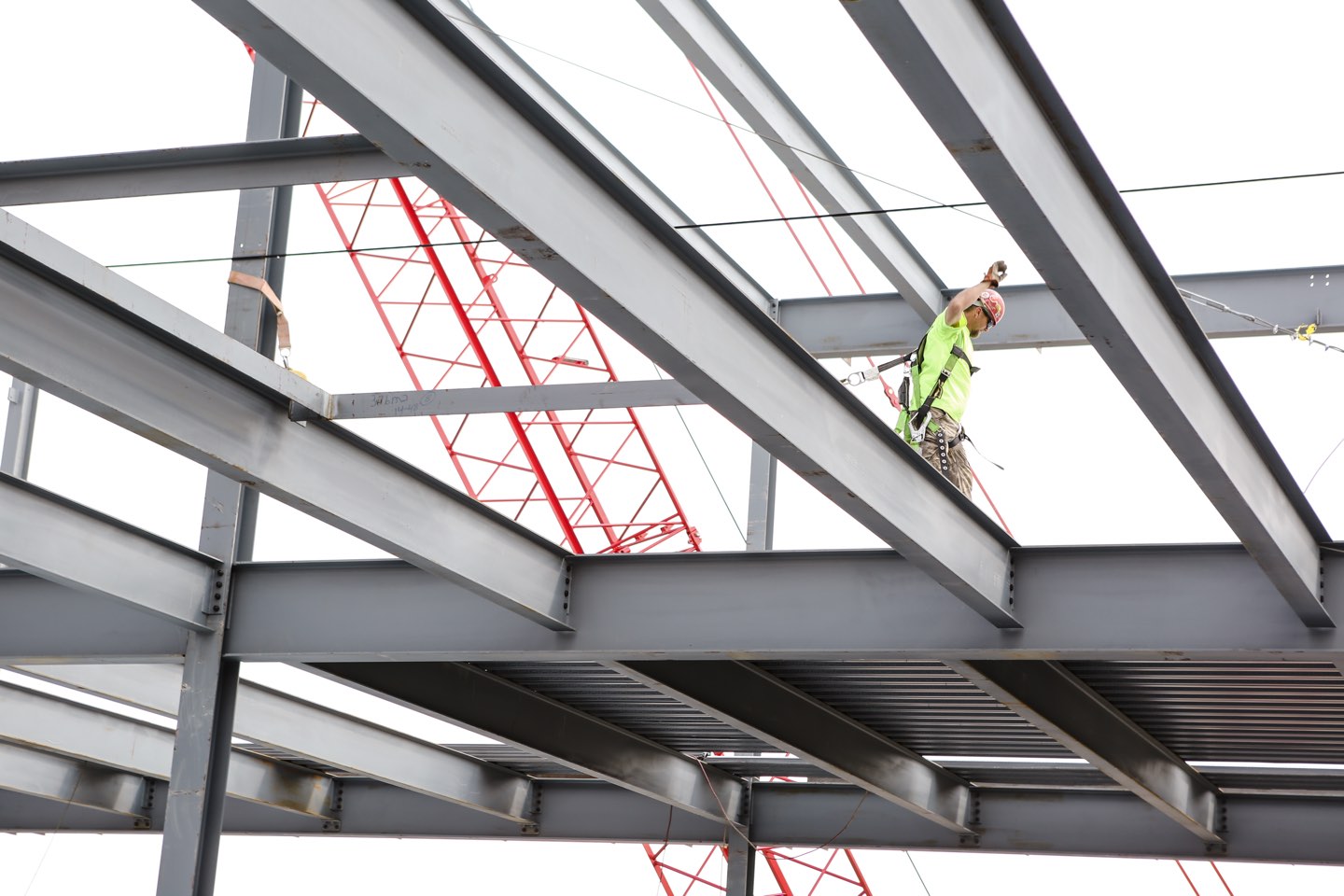 Planning for Safety
Planning for safety begins in pre-construction during the design phase of a project. Plan and document reviews are conducted to review means and methods of construction, which allows us to engineer in safety for the life of a project, as well as include safety features that will remain with the building for facilities maintenance staff to utilize for the life of the structure.
By conceptually planning for safety and engineering out hazards – and engineering in safety features – allows for the elimination of hazards without ever putting a worker in harm's way. When documents are released for construction, safety expectations are clearly defined for every worker that will be involved with the construction of the project.
During the construction of the project, we utilize a 3-week look-ahead that allows us to foresee any potential hazards that might appear, as well as look back at what has been accomplished and could have been improved and incorporated into future work. We also utilize daily task-specific job safety analysis (JSA) to plan out each day's work to ensure equipment, manpower, and training is sufficient to perform the work safely.