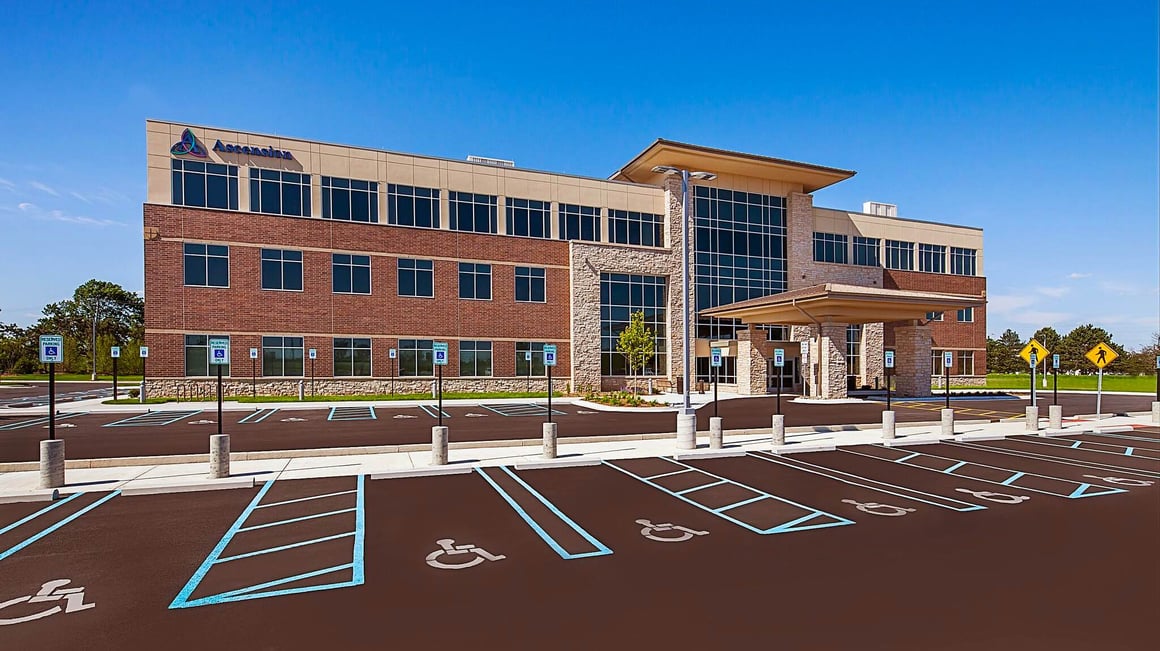 Ascension Medical Center
CSM Group managed the new core and shell construction of a three-story, 60,000-square-foot medical office building St. John Providence Health System in Howell, Michigan. The facility – built in partnership between St. John Providence Health System and MedCraft Healthcare Real Estate LLC – is located at the Latson Road exit on I-96.
The outpatient center, which sits on a 14.5-acre parcel, includes space for 25 physicians, urgent care, physical therapy, lab services, a variety of imaging services, and community rooms for public events.