On Saturday, September 18, 2021, CSM Group broke ground on Albion College's new Body and Soul Center, a $48 million redevelopment of the Washington Gardner School.
The new 200,000-plus-square-foot center will unite education, wellness, and the arts with experiential learning opportunities for students and members of the Albion community.
"CSM Group is honored to be partnering with Albion College on this project," said Stuart Mason, Chief Executive Office at CSM Group. "We are committed to building a center that supports community and encourages collaboration and creativity for generations to come."
Acquired by Albion College in 2011, Washington Gardner School has been utilized by the college for flexible meeting, fitness, and presentation spaces. The long-term vision to transform this building into a true campus-community destination has been many years in the making.
The Body and Soul Center at Albion College will include several academic departments, including art, education, theatre, music, and the school's volleyball and basketball programs.
The first phase of construction is underway, which includes infrastructure, systems, sitework, and external structural work. The multi-phase project will take approximately three to five years to complete.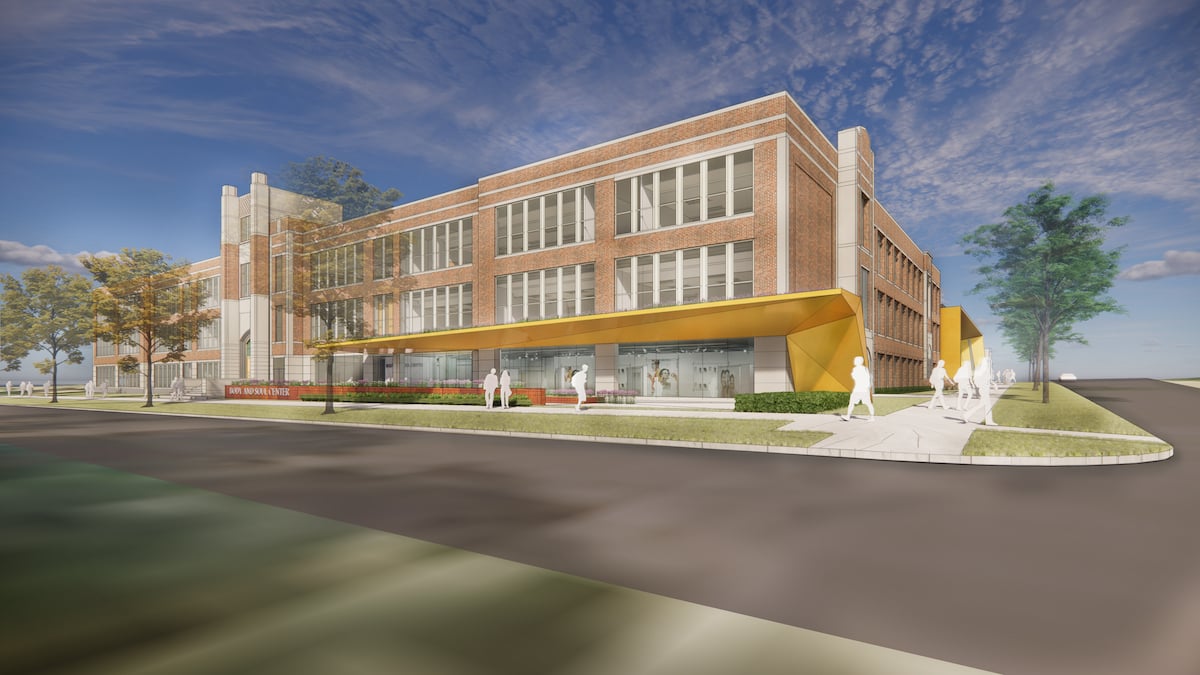 Exterior rendering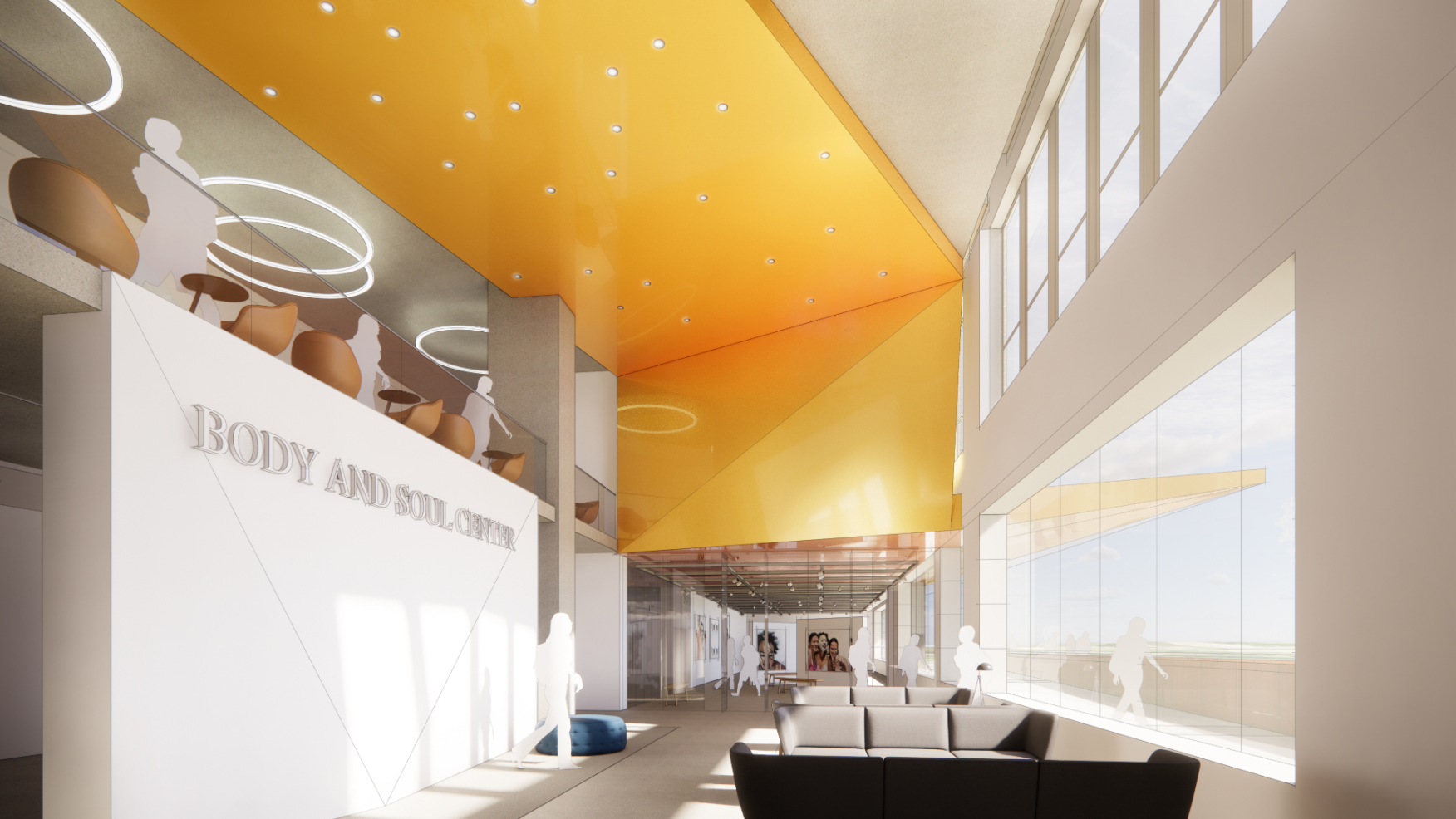 Interior lobby rendering