Project Overview
Fabri-Kal, the eighth-largest thermoformer in North America, hired CSM Group to manage the construction of their new $50 million thermoforming packaging plant in Burley, Idaho. In addition to managing the construction of the project, CSM Group was also hired to provide plant relocation services.
Challenge
The most vital part of outfitting the new 100,000-square-foot design and manufacturing facility was to package, move, and reinstall the equipment that was consolidated from a plant in South Dakota to Burley, Idaho so Fabri-Kal could successfully start and open the facilities operations quickly.
In order to effectively complete this, Fabri-Kal knew they didn't have the internal resources needed to properly execute a project of this magnitude, so they hired CSM Group to manage their plant relocation.
Planning and Scheduling
With the unique technical challenges of this project, detailed planning and transparent communication were key in the early planning stages. CSM Group handled everything from the equipment review and condition assessment to performing an equipment asset inventory, packaging and skidding up the equipment, and tracking the equipment assets from the existing facility in South Dakota to the new facility in Burley, Idaho.
At the South Dakota facility, CSM Group ensured that work instructions were provided with the equipment that contained equipment-specific instructions regarding disconnection, dismantling, cleaning, crating, loading, protecting and transporting, unloading, reconnection, and startup at the new location.
CSM Group also ensured that all equipment utility and control tie points and connections were clearly identified so when the equipment arrived at the new physical location, the on-site relocation team was able to quickly move the equipment to its new installation point.
Relocation Implementation/Installation Coordination
Upon the successful equipment relocation to Idaho, it was vital to sequence and schedule specific equipment to be installed in a certain order. Not only was CSM Group overseeing the sequencing of relocated equipment to a specific area within the plant, but they were also managing and installing new equipment to another space in the new facility. CSM Group also made sure to confirm code requirements for relocated equipment and had the proper permits in place prior to equipment arriving to quickly install equipment and not hold up the schedule.
During the installation, CSM Group's management professionals coordinated with Fabri-Kal's design and engineering team to fully implement the equipment into their desired installation points by working off of their layout drawings to identify the correct availability of tie points for the equipment. CSM Group also coordinated the efforts of multiple contractors and verified that their work was performed correctly and to the specifications of the project.
Summary
Good communication, accurate documentation, and smart planning were crucial factors in this project's plant relocation success. CSM Group was intentional in its communication with Fabri-Kal's owner, design team, and the contractors performing the equipment installation from our ability to track design and cost changes, which resulted in transparency and visibility to cost overruns.
CSM Group was an integral part of our organization's expansion in the west. Their ability to manage the packaging, move, and reinstallation of our equipment was key to the successful start-up of our new facility. I would not hesitate to recommend CSM Group to any organization that is looking for a smooth relocation of their assets; you will not be disappointed.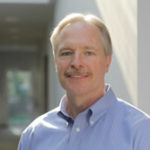 President/Chief Operating Officer